View All News
Business of the Week - December 11th 2022
December 11 2022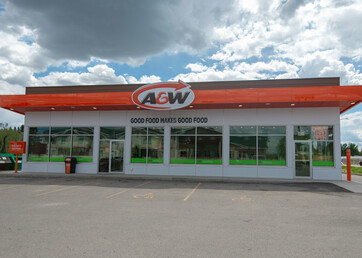 Congratulations to this week's featured business, A&W Cardston!
Address: 450 Main St.
Phone: 403-659-0499
Canada's original—and fastest growing—burger chain.
In many communities, A&W was the first nationally branded restaurant in town. Because we were there first, our drive-ins served as "the place to be" in town. In fact, millions of Canadians today still carry vivid memories of special moments in their lives that took place at their local A&W drive-in. Whether they were kids in the back seat of the family sedan, or just hanging out with their best friends on a Friday night checking out the hot cars, Canadian baby boomers grew up with A&W. It's an enduring friendship that is the source of A&W's continued success across Canada.
Since then, A&W has continued to grow, expanding into over 1,000 locations from Vancouver Island to Newfoundland. At the heart of that growth is the fact that, while so much of our world has changed, the simple things that made A&W so popular in its early days are the same today. We still serve A&W Root Beer® in frosted mugs. Our onion rings are made fresh from whole onions every day. And our Burger Family burgers are still made with fresh, quality ingredients.
While our commitment to having the best-tasting food hasn't changed, our restaurants are dramatically different than they were in the drive-in days. As our customers' needs for convenience and faster service grew, our restaurants changed to meet those needs. The drive-ins of the '60s have been replaced by contemporary free-standing restaurants with drive-thru service. We've also expanded into new, more convenient spaces. In shopping centres, airports, and highway gas/convenience locations, A&W is more accessible than ever. So is our famous A&W Root Beer®. A&W remains Canada's No. 1 brand of root beer and is available not just in our restaurants, but also in cans and bottles at your local grocery store.
At A&W, we're on a journey to source simple, great-tasting ingredients, farmed with care. We're proud to have high standards when it comes to our food and you can taste it in everything we serve. It's all part of our commitment to serve you food you can feel good about.
For us, great burgers come first. So it's only natural that we're the first and only national burger restaurant in Canada to serve beef raised without the use of hormones or steroids. We're also the first and only national burger restaurant in Canada to serve chicken raised without the use of antibiotics. Our eggs are farmed right here in Canada, from hens fed a vegetarian diet without animal by-products. We're also proud to serve organic, Fairtrade coffee blended for us by Master Roaster Van Houtte.