Armorial Bearings of the Town of Cardston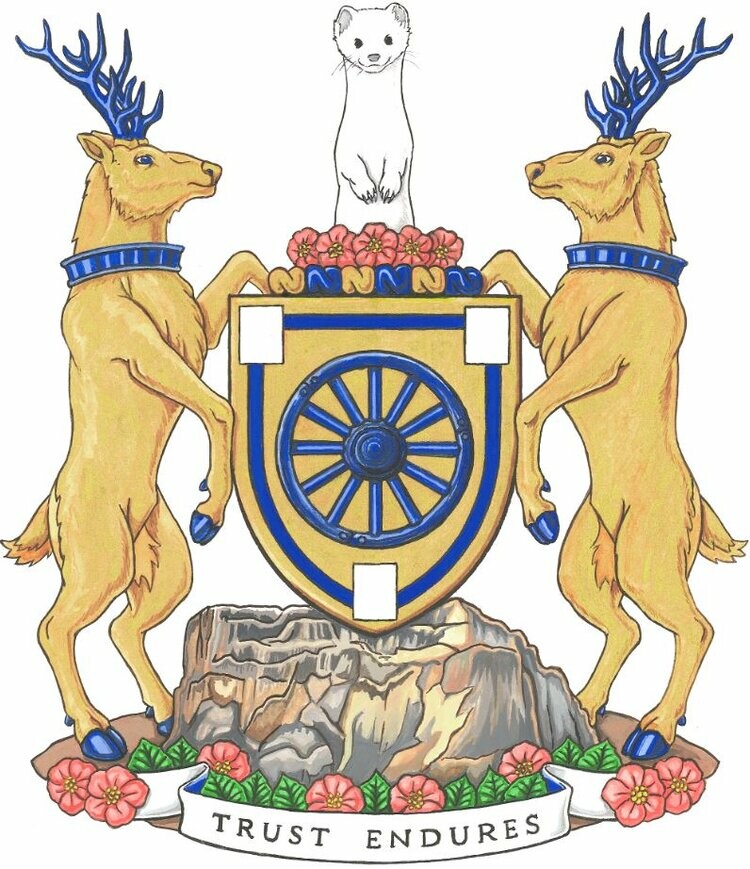 At the regular meeting of council held December 10th, 2019, the new coat of arms of the Town of Cardston was unveiled.
A grant of armorial bearings (which includes coats of arms) is an honour conferred within the Canadian Honours System in recognition of service to the community. A request was submitted almost three years ago for the Town of Cardston to receive armorial bearings from the Canadian Crown under the powers exercised by the governor general. This initiated the lengthy process of developing a coat of arms that was unique to Cardston, and reflected its history, and contributions to Canada.
When a coat of arms is designed, it is intentionally made to be simple, elegant, and unique to petitioner. After a design is created and approved, a Letters Patent is created and the grant is annouced in the Canadian Gazette (The official newspaper of the government of Canada) and the Coat of Arms is then registered in the Public Register of Arms, Flags, and Badges.
Every element in the Coat of Arms is deeply symbolic of some facet of the Town of Cardston or its history. Town Council created a committee with the specific task of identifying a list of items, symbols, or things which represent Cardston for the Heraldic Authority to choose from when creating the concept.
The symbolism for all the elements in Cardston's Coat of arms is as follows: