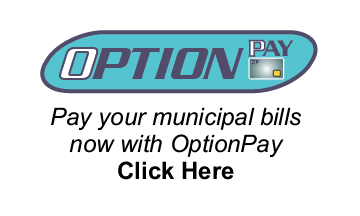 Make an Online Payment
The Town of Cardston is now allowing online payments via e-transfer, and with select credit cards through the OptionPay System. Credit Card payments through OptionPay are also accepted at the Town Office.
Payments can be made for:
Permits

Tax Payments

Utilities

Municipal Tickets/ Fines*

Other Receivable Invoices
*This system is NOT for Photo Enforcement or Provincial tickets (see refunds/cancellations).
---
E-Transfers
To make e-transfer payments to the Town of Cardston, send your payments to pay@cardston.ca. Please provide your account number in the message portion of the etransfer so we can know which account to apply your payment to.
---
OptionPay
To pay with Credit Card through the OptionPay system, click the OptionPay link above, provided in the footer of each page on the Town website.
REFUNDS/CANCELLATIONS
Please be advised that the Town of Cardston does not provide online refunds or process cancellations for transactions made using OptionPay. Once you have consented to processing your credit card payment and remitted the associated load fee, the charge is irreversible. If you make a payment in error for whatever reason, you may be able to get a partial refund by visiting the Town office. The load fees however cannot and will not be refunded, as they are made directly to the OptionPay service.
Fee Schedule
OptionPay works by charging the fees associated with making a credit card payment back to the individual making the transaction. OptionPay uses a tiered fee schedule with a minimum fee of $2.00. Click the button below to view the full fee schedule.