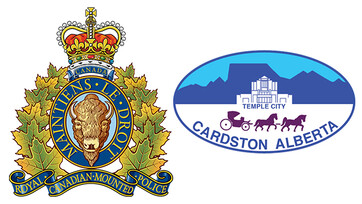 Town Council will be hosting a video-recorded question and answer session in the near future between the Mayor of Cardston and the Sergeant of the Cardston Royal Canadian Mounted Police Detachment.
During the Q&A, the Mayor will be asking questions submitted by the people of Cardston related to things like the work the RCMP do in Cardston, and what advice they have on protecting private property and staying safe.
If you have a question related to policing and law enforcement in Town that you would like to have answered by the RCMP Sergeant, please use the form below to submit them. After a satisfactory number of questions have been received,  the Town will arrange a time for the Mayor to deliver the questions to the RCMP, and the video will be shared on the Town website and social media.