View All News
Employment Opportunity - AP Clerk/Ec Dev Officer
January 25 2022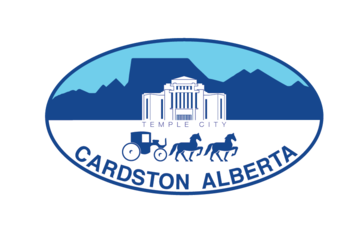 Town of Cardston Employment Opportunity
A/P Clerk and Part-time Economic Development Officer
The Town of Cardston is seeking a motivated and flexible individual to fill its Accounts Payable (A/P) Clerk and Part-time Economic Development Officer position. 
The A/P Clerk is responsible for managing the Account Payables of the Town as well as providing general administrative and receptionist duties, both in person and over the phone. This position will also assist in proactively promoting and communicating the vision of the Town of Cardston Mayor, Council and Administration through the delivery of Economic Development programs.
The successful candidate will assist with various Town initiatives, programs, grant writing, events, share minute-taking responsibilities, and act as a Town appointment on board and committees as required. Working as part of the Town's administrative team, the A/P Clerk/EcDev Officer will be cross-trained to support the duties and activities of other administrative staff as needed, including accounts receivables and utility services.
Skills and Abilities:
Brings a positive attitude and works well in a team environment.
Excellent customer-service, interpersonal, and communication skills.
Exceptional organizational and time management skills.
Excellent attention to detail with an ability to adapt to a changing work environment.
Proficiency in word processing software and computer applications.
Qualifications:
High school diploma.
Certificate or diploma in a related field would be considered an asset.
Experience working in a general office and administrative environment would be considered an asset.
The Town of Cardston offers a competitive salary and benefits package and a rewarding work environment. The starting wage for this position is $20/hour. To apply, please submit a resume and cover letter in confidence to Jill Heninger, Director of Corporate Services before 4:30pm on February 11th, 2022.
Mail:

 

PO Box 280

Cardston, Alberta T0K 0K0

Email:

jill@cardston.ca

Fax:

(403) 653-2499

In Person:

67 3rd Ave West

Cardston, Alberta T0K 0K0
We thank all applicants for their interest. Only individuals selected for interviews will be contacted.