View All News
Employment Opportunity: Golf Course Administrative Assistant / Event Coordinator / Team Supporter
February 13 2023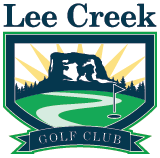 Administrative Assistant / Event Coordinator / Team Supporter
Lee Creek Valley Golf Course
This new role is intended to work closely with the General Manger and team members to develop a process driven systems approach to manage the administrative, operational, sales & member services, within our municipally owned golf facility. 
This role is also to help enable and support an organized and fun work place for a mostly young employee team, enabling them to work in flow, making their efforts effective in exceeding the expectations of our many members, public players, and non-golfers.  
Essential to the role is a passion for customer service, an empathic approach to leading and working within a team, and proven experience and enjoyment in problem solving.     
We use the Tee-On POS System and while not essential to understand, willingness and ability to learn, with an interest to stay as current as possible with the speed of technology is essential. Experience in Retail Sales, merchandising, inventory management, payables, receivables, and time card management would be an asset also. Understanding of Social Media would also be a plus. 
This could be a great opportunity for a Snowbird, or mature professional, far from ready to retire, or anyone who feels qualified. 
Hours can be flexible and compensation will be based on experience. 
If this sounds like you, please send a resume and cover letter, attention General Manager to sandy@golfleecreek.com