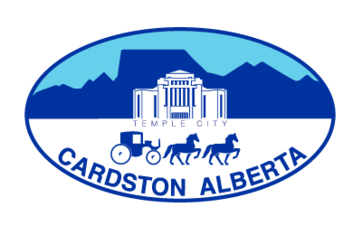 Position Summary:
The Town of Cardston is seeking a motivated, flexible, and career-minded individual to fill the position of Recreation Facilities Operator.
Reporting to the Parks and Recreation Foreman, this position is responsible to participate in the programming, maintenance, and cleaning of the Town of Cardston's recreation facilities. The Town's outdoor swimming pool, ice arena, and parks fall under the purview of this position.
This position is primarily responsible for the supervision of Pool staff and operations of the pool in the summer, but also assists the other areas of Parks and Recreation when the need arises. In the fall, this position will work a day or night shift at the Ice Rink. He/she will be required to work effectively in both a supervisory role and as part of a larger team.
The Recreation Facilities Operator position requires an individual who is able to perform both administrative duties and hands-on maintenance tasks. Weekend, split shift, and evening shift work is required. Other duties will be assigned as necessary.
Key Responsibilities:
Overseeing and managing the day to day operations of the Pool in compliance with Alberta Health and best practices, including start up and shut down of the facility;
Ensuring that the necessary supplies and materials are readily available to allow for the Pool's smooth operation and maintenance;
Hiring and managing seasonal staff and dealing directly with the public on Pool matters
Overseeing recreation programming and working cooperatively with community organizations to enhance and develop existing and new programming at the Pool;
Recommending improvements and upgrades, specifically on the Pool but also other recreation facilities, to the Recreation Foreman during the budgeting process;
Providing suggestions and input into the development of department policy and procedures;
During the winter season, working at the ice rink facility;
Assisting other recreation department personnel as necessary such as the maintenance of parks, playgrounds, and other facilities during the winter and fall;
Performing other related duties that may from time to time be assigned by the Parks Foreman.
Requirements:
Education and/or experience in the field of Recreation Administration is an asset;
Pool Management, Arena Management, and/or Parks Management certification is an asset;
Valid Driver's License;
High School Diploma is preferred
Standard first aid training and WHMIS certification is preferred;
Excellent oral and written communication skills;
Ability to use computers including email, word processing and spreadsheet programs;
Experience with providing recreation programming and event planning is an asset.
Sound knowledge of recreation, parks, and culture industry standards, trends, and developments is an asset.
Analytical skills to research, plan, and evaluate the Town's recreation services are an asset.
The Town of Cardston offers a competitive salary and benefits package for this position.
To apply, please submit a resume and cover letter in confidence to Randy Russell, Parks and Recreation Foreman before 12:00pm on Wednesday, March 8th, 2023.
Mail:

 

PO Box 280

Cardston, Alberta T0K 0K0

Email:

randy@cardston.ca

Fax:

(403) 653-2499

In Person:

67 3rd Ave West

Cardston, Alberta T0K 0K0
We thank all applicants for their interest. Only individuals selected for interviews will be contacted.