Animal Control / Downtown Coordinator Position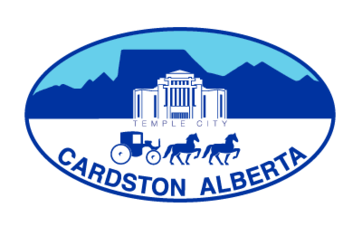 The Town of Cardston is seeking a person to fill a unique role of an Animal Control and Downtown Coordinator. This is a full time - temporary position intended to run for one year through March 2024.
The Town will be evaluating this position at the end of the term to determine long term suitability. Anticipated responsibilities of the position are as follows:
Animal Control:
Respond to citizen complaints regarding animals.
Take reasonable action to resolve animal complaints or to assist citizens in resolution of issue.
Forward any complaints of a complex of serious nature to the Peace Officer.
Respond to requests for animal traps and also follow up daily with all set traps in the community.
Deal with all animals trapped or caught in an appropriate manner.
Maintain the animal containment facility in a clean and orderly fashion.
Keep all kennels, traps and other equipment in good working order.
Feed and water any animals in the containment facility daily and record same on daily logs.
Coordinate with animal care and rescue groups to facilitate the adoption and care of unclaimed dogs and cats.
Proactively patrol all areas of Town for animals at large and attempt to apprehend such.
Downtown Coordination and Custodial:
Develop and maintain relationships with merchants in the proximity of the downtown business area.
Regular foot patrols to monitor activities in the downtown business area.
Reporting of all suspicious or illicit activity to the Community Peace Officer or RCMP.
Upkeep and maintenance of the downtown business area including sweeping, snow removal and garbage removal.
Inform any businesses with graffiti of their obligation under the bylaw. If said business does not comply within the prescribed time, then the Town will paint over graffiti and bill the business.
All other duties as assigned from time to time.
Qualifications:
High School Diploma is preferred.
Valid Class 5 license is required.
Clean criminal record check provided by the RCMP.
Excellent oral and written communication skills.
Ability to use computer including email, word processing and spreadsheet programs
The Town offers a competitive wage for this position. It is expected that this position will work up to 40 hours per week normally from 7:30 am – 4:30 pm. The hours and schedule will vary from time to time, and the successful applicant must be willing to work a variety of shifts including evenings and weekends when required. The Town is open to accommodating unique shifts or hours of work to accommodate the applicant where reasonable.

Resumes will be accepted until 12:00 noon on Friday January 27, 2023. All resumes are to be sent in confidence by mail, fax, and email or in person to:
Jeff Shaw - CAO
Box 280 / 67 - 3rd Ave West Cardston, Alberta
T0K 0K0
P: 403-653-3366
F: 403-653-2499
E: jeff@cardston.ca