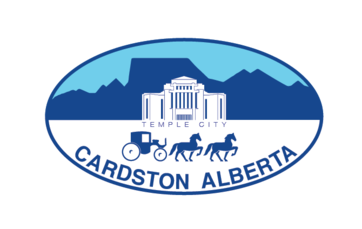 Nominations are open for Citizen of the Year! 
Nomination form: cardston.ca/citizen-of-the-year
The purpose of the Citizen of the Year Program is designed to recognize significant contributions to the community that improve the safety, health, sustainability and vibrancy of our community for current and future generations. This may include such things as sports coaching, program organizing, youth mentoring, group leadership, board or committee service, event hosting, program initiation, work with service groups or community groups like the Chamber of Commerce, Hospital, RCMP, School Division, and any other service that may have impacted the Cardston community or a portion of our community in an important way.
There are three awards given out yearly. These awards are: The Young Citizen of the Year, The Citizen of the Year, and The Lifetime Citizen Achievement Awards.
These awards recognize the significant accomplishments of Cardston's youth and adults in the past year, as well as the lasting contributions to our community by long time residents. The goals of the program are to identify positive role models in our community and to reinforce the fact that individuals can effect significant change for the better within our community. We hope that by recognizing the efforts of local citizens in the past year we can encourage people with great ideas to make our town a better place to live.
If you know someone you feel is deserving of the citizen of the year award, please use the online nomination form to linked above to submit their name.