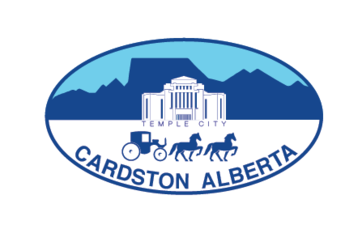 About the Role:
The Town of Cardston is seeking a Permanent full time Water/Wastewater Utilities Operator. Reporting to the Town Foreman, the successful candidate will assist with daily operation and maintenance of the Town of Cardston's water/wastewater systems.
Cardston is only minutes from Waterton Lakes National Park, and offers a great lifestyle with excellent educational, health and medical facilities. The community offers outstanding cultural and sporting facilities supporting a great environment for individuals and families.
Cardston Water & Wastewater Plants are Level II facilities, and the Town is dedicated to the continuous maintenance and upgrading of these plants, to insure safe and clean water to its residents and to the environment.
The Position:
Functions:
Operations and maintenance of a Dual Media Direct Filtration Water Treatment Facilities including reservoirs, raw water pump stations, booster stations and tank fill stations.
Operations and maintenance of Wastewater Treatment Facilities (RBC's) including lift
Work with Public Works Department and/or other duties as
Ideal Qualifications:
Grade 12 high school diploma
Possess/obtain and maintains valid Alberta Environment Level 1or 2 Water Treatment, Level 1or 2 Water Distribution, Level 1or 2 Wastewater Collection, and Level 1or 2 Wastewater Treatment Working towards Level 2 Certification in these four disciplines.
On the Job training and certification courses may be provided by the Town of Cardston for a suitable applicant. (certifications completed in an agreed upon time frame)
Levels or certificates related to this field would be considered an
Possess or can obtain a valid Alberta class 3 driver's license with Q
Job requirements:
Perform required sampling, testing and calculations of water, wastewater and sewer systems to ensure compliance to established policies and procedures, OH&S and with provincial standards are
Proficient computer skills with MS Word, Excel and Outlook. Access and SCADA system knowledge considered an asset.
Must have skills in accurate record-keeping and information
Responsible and self-motivated, organized, safety conscious, mechanical aptitude and good analytical and problem solving
Physically fit, able to lift up to 50lbs and work in an outdoor
Must be polite and courteous in dealings with the public and in a timely
Additional Info:
Regular hours of work are (8) hours a day 7 m. to 3:30 p.m. M-F (Participation in a on call shift program with 2hr routine chores on Saturday and Sunday on a rotational schedule .(compensation for this program)
This position offers a salary range from $22.50 to $30.00 /hour dependent on
We offer an excellent compensation package including a defined benefit pension plan, a comprehensive group health and dental benefits package, and professional development
This position, due to its need for specific training and certifications, may require candidates to have further interviews and assessments to find the suitable candidate.
Please forward your resume and cover letter by 10 AM on Friday, February 18, 2022 to:
E-mail: brandon@cardston.ca | Fax: 403-653-2499 | or in person at 67-3rd Ave w Cardston, AB
We thank all applicants for their interest; however, only those invited for an interview will be contacted. This competition may remain open longer until a suitable candidate is found.