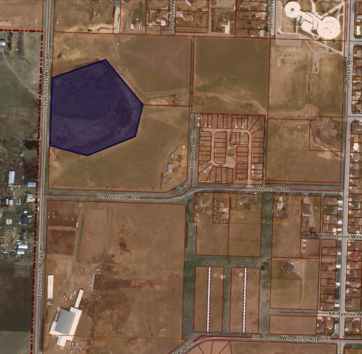 In response to damage caused by the severe wind storm that blew through Cardston on November 30th, the Town is opening up the old lake bottom off of 12th Street West just north of the Agridome (see map) as a temporary staging area for removing fallen trees and branches from Town.

Only trees and branches will be accepted at the old lake bottom.
No lumber or other wood will be accepted.

A Town employee will be parked at the gate to monitor and direct traffic, please dump all logs and branched as far from the gate as possible and follow all directions of the attendant.
Hours of Operation
December 1st - 3rd 
10:00AM - 5:00PM
Saturday December 4th
9:00AM - 5:00PM
*Based on volume of debris received over the next few days we may open on Saturday as well.