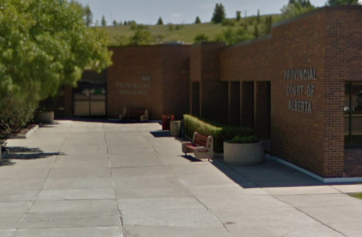 Updates for Cardston area on Covid and influenza vaccines:
(Posted on behalf of Cardston Health Unit)
INFLUENZA VACCINE
Cardston Health Unit is only doing BOOKED influenza appointments for Children under 5 years of age and their family members.  We encourage all other people to get the vaccine by talking with their favorite drugstore.  When we checked last week, all 4 drugstores were doing walk in flu appointments.
Booked appointments at the Health Unit can be booked for the following days:

Wednesdays  Nov 3, 17 & 24 from 1-3:30
Friday Dec 12 1 - 3:30

Remember when you book, the first person you book must be under the age of 5 to start the process. https://bookvaccine.alberta.ca/vaccine/s/
COVID VACCINE at present time
MODERNA  is  not available in town at this time – waiting on a shipment.  To book an appointment for same call Main Street Medical at 403-653-6030.  They will call you when a shipment comes in. Or talk to your local drugstore – they may be ordering it in.   If you need it now, there is Moderna at the Lethbridge Exhibition grounds – walk in clients are accepted.
Pfizer is still at the Health Unit in Town.  COVID clinics are walk ins  for those 12 years of age and older.
For the Month of NOVEMBER they will be:

Every Monday  from 1 - 3:45
Wednesday  Nov 3, 17 & 24 from 8:30-12
Friday Nov 5,  19 & 26 from 1 – 3:45

If these times do not work for you, please contact the health unit at 403-653-5230 – we try to accommodate as needed.
AHS has a new booking system for certain vaccine appointments.  You will need to register the person and then book an appointment.   We are being told at this time, the 5-11 yr old will have to use this system to book in their COVID vaccines hopefully by mid-November.  Please take the time to register them now – it will speed up the booking process later. https://bookvaccine.alberta.ca/vaccine/s/