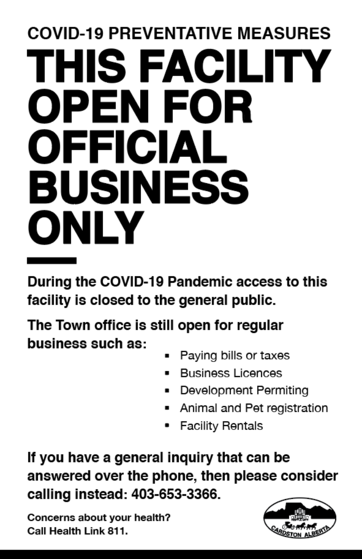 Town Office Services
The Town Office is still open during regular hours (9:00am-4:30pm), but, the general public is not permitted to access the facility except to conduct business. During the COVID-19 Pandemic, facility access is restricted to people conducting regular business including, but not limited to:
Paying bills or taxes

Business Licences

Development Permitting

Animal and Pet registration

Facility Rentals
If you have a general inquiry that can be answered over the phone, then please consider calling instead: 403-653-3366. Bills can be paid online through your bank, via e-transfer, or using our option-pay system. If you require assistance with providing payment using either of these methods, feel free to call the office for assistance.