View All News
Summer Empoyment 2023: Pool Lifeguard/Instructor
January 17 2023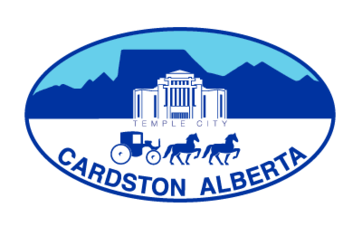 Summer Employment 2023
The Town of Cardston is inviting applications for its summer job openings. For a complete job description and list of required qualifications for each of the following positions, please check our Employment Opportunities page, or inquire at the Town Office at 67 - 3 Ave. W. between 9:00 AM and 4:30 PM, Monday through Friday.
Available positions include seasonal positions, post-secondary positions, and high school positions. Please note that start dates range from March 29th to May 1nd for most positions other than Museum Interpreters, which will start mid-June and Pool Lifeguard/Instructors & Waterslide Attendant which will start mid-May.
Pool Lifeguard/Instructor
Starting Date
                Mid May, 2023
Duties
Instruct Red Cross Swim and Water Safety Programs;
Lifeguard;
Supervise subordinate staff as assigned;
Routine daily cleaning of the facility;
Attend in-service training programs as provided;
Enforce swimming pool policies;
Other duties as required from time to time.
Qualifications
Hold a current National Lifeguard Service Certificate;
Hold a WSI and recommended to hold a Lifesaving Instructor Certificate;
Hold current standard First Aid and CPR Certificates;
Be 16 years of age or older
Possess good public relation and communication skills;
Enjoy working with children.
Hours
All lifeguard positions require various shift work and some split shifts.
Application Deadline
March 24, 2023
Send Application and Resume to:
Jill Heninger
Director of Corporate Services
PO Box 280
Cardston, AB T0K 0K0
Jill@cardston.ca
Please send a copy of your qualifications
(Expiry dates highlighted) with your application.