View All News
Summer Employment 2023: Parks & Recreation Crew
January 17 2023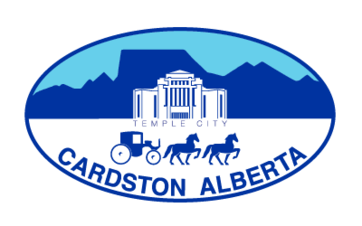 Summer Employment 2023
The Town of Cardston is inviting applications for its summer job openings. For a complete job description and list of required qualifications for each of the following positions, please check our Employment Opportunities page, or inquire at the Town Office at 67 - 3 Ave. W. between 9:00 AM and 4:30 PM, Monday through Friday.
Available positions include seasonal positions, post-secondary positions, and high school positions. Please note that start dates range from March 29th to May 1nd for most positions other than Museum Interpreters, which will start mid-June and Pool Lifeguard/Instructors & Waterslide Attendant which will start mid-May.
Parks & Recreation Crew
Starting Date                   
May 1, 2023 (or earlier if required)
Duties –a combination of the following
Mowing and general cleaning of the Town

All playing fields,
Campground,
Lawns of Town facilities,
Open spaces.

Assist with irrigation when assigned;
Cleaning of public washrooms;
Maintenance of all recreation equipment and fences;
Safety inspections of playground equipment/facilities;
Enhance the beautification of the Town of Cardston by:

Painting facilities and equipment as required,
Removing graffiti,
Cleaning the parks & playing fields
Assisting in programming as required

Assist tourists when possible
Spray herbicide to control weed population in parks & vacant lots
Other related work as required.
Qualifications
Possess good public relation and communication skills;
Ability to work with the minimum amount of supervisions;
Be mechanically inclined;
Demonstrate initiative regarding project priorities;
Able to take direction from those supervising the program;
Possess a current driver's license.
Safety
Employees must wear safety footwear at all times;
Employees must adhere to the Town of Cardston Safety Policies.
Hours
40 hours per week, weather permitting. There will be shift work that may include weekends to meet the needs of the community.
Application Deadline
March 17, 2023
Send Cover Letter and Resume To:
Randy Russell
Parks and Recreation Foreman
Town of Cardston
PO Box 280
Cardston, AB T0K 0K0
randy@cardston.ca