View All News
Public Works Labourer Career Opportunity
August 4 2022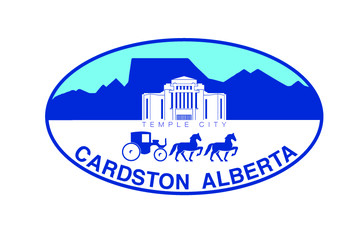 About the Role:
The Town of Cardston is seeking a Permanent full time Public Works Labourer. Reporting to the Town Foreman, the successful candidate will assist with daily operation and maintenance of the Town of Cardston's infrastructure. Working closely with other team members, this position will work to ensure the Town's infrastructure is maintained and provide a safe community and atmosphere.
Cardston is only minutes from Waterton Lakes National Park, and offers a great lifestyle with excellent educational, health and medical facilities. The community offers outstanding cultural and sporting facilities supporting a great environment for individuals and families.
As part of the Town maintenance, the town has a utility replacement program and this position would be involved in replacements of town services such as sanitary and water mains, to insure safe and clean water to its residents and also to the environment.
The Position:
Functions:
Operations and maintenance of a Town services, utilities and infrastructure
Repair and replacement of utilities and Town infrastructure as part of the Town replacement program each year
Work with Water/Wastewater department and/or other duties as directed
Ideal Qualifications:
Grade 12 high school diploma
Possess/obtain and maintains valid Alberta Environment Level 1or 2 Water Distribution, Level 1or 2 Water D Treatment, Level 1or 2 Wastewater Collection, and Level 1or 2 Wastewater Treatment certification all or any of these considered an asset but not required
On the Job training and certification courses may be provided by the Town of Cardston for a suitable applicant (certifications completed in an agreed upon time frame)
Possess or can obtain a valid Alberta class 3 driver's license with air brakes Q endorsement
Job requirements:
Equipment experience
Ability to perform manual labour in and outdoors
Proficient computer skills with MS Word, Excel and Outlook
Skills in accurate record-keeping and information reporting
Responsible and self-motivated, organized, safety conscious, mechanical aptitude and good analytical and problem solving skills
Physically fit, able to lift up to 50lbs and work in an outdoor environment
Must be polite and courteous in dealings with the public and in a timely manner
Additional Info:
Regular hours of work are (8) hours a day 7 m. to 3:30 p.m. M-F
This position offers a salary range from $22.00 to $29.50 /hour dependent on experience
We offer an excellent compensation package including a defined benefit pension plan, a comprehensive group health and dental benefits package, and professional development opportunities
Please forward your resume and cover letter by 10 AM on Friday, August 19, 2022 to:
E-mail: brandon@cardston.ca | Fax: 403-653-2499 | or in person at 67-3rd Ave w Cardston, AB
We thank all applicants for their interest; however, only those invited for an interview will be contacted. This competition may remain open longer until a suitable candidate is found.