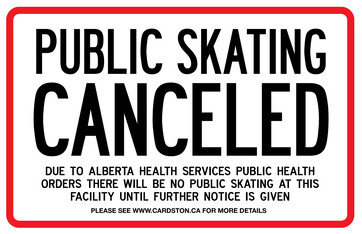 We regret to announce that Alberta Health Services (AHS) has issued the Town of Cardston an order to cancel all public skating until further notice.
Following a visit from the AHS Health Inspector, the Town was informed that Public Skating is not allowed under the public health orders in effect because it is not an organized sport, which are allowed during Phase 2 of reopening.
There will be no public skating at the Ice Arena until the health order is lifted, which may not be until after the skating season, but private rentals are still available. To book an ice time, please call (403) 653-1135 and leave a message.