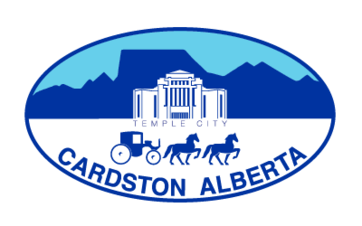 Friday, June 30th is the last day you can come into the office and pay taxes before late penalties are applied.
On Monday, July 4th 2022 an 8% penalty will be applied to all outstanding balances. Please pay your taxes on time to avoid having to pay an additional penalty. You may pay online through your bank, by e-transfer, or by dropping off a cheque in the mailbox on the front of the Civic Centre.
Please see this page for more information on property taxes.
Paying Taxes Online
You can pay your taxes online through banks that offer online payment options. The process is simple. Use the six-digit "account number" shown on your assessment notice and pay the amount owing to TOWN OF CARDSTON TAXES or TOWN OF CARDSTON UTILITIES, see the back of your assessment notice for a list of payee names specific to each bank. Please make payment for only one property at a time. Please contact your banking institution for aid or information. For more online payment options see this page: cardston.ca/pay. 
Sign up for the TIPP Program
If you would like an automatic way to pay your property tax, you can sign up for the TIPP program. Participation in the TIPP means that you don't have to worry about the payment deadline or late payment penalties. Your taxes are spread over the 10 months prior to the deadline, and the amount is withdrawn from your bank account automatically on the 3rd day of each month from August to May. If there was a change in your assessment, a final payment will be withdrawn on June 30 to arrive at the correct amount. The remaining amount to be taken on June 30th will be shown on your tax notice.