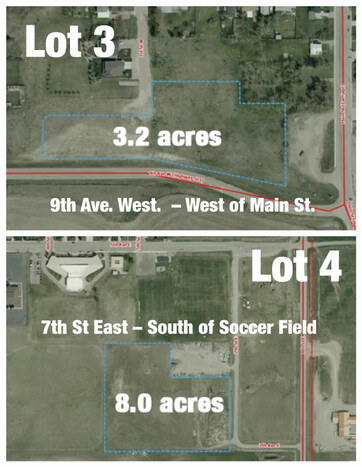 The Town of Cardston is now accepting bids for pasture rentals on:
Lot 3 – 3.2 acres 9th Ave. West.  – West of Main St.
Lot 4 – 8.0 acres 7th St East – South of Soccer Field
Payments for leases will be made annually on all lots, subject to strict adherence to animal permits and lease agreements. This will be for a term of 3 years. At the end of the term, all lots will be re-advertised for new bids.
If you have any questions, please contact the Town Office at 403-653-3366.
Please submit bids in writing, enclosed in a sealed envelope to the Town Office by 12:00pm on Friday, April 8, 2022.