View All News
NOTICE OF PUBLIC HEARING - LIQUOR LICENCES
June 14 2023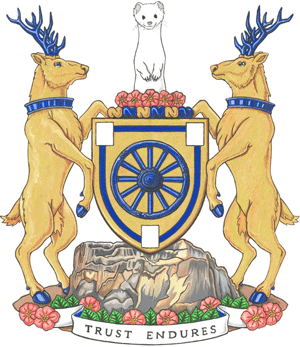 NOTICE OF PUBLIC HEARING
TOWN OF CARDSTON
IN THE PROVINCE OF ALBERTA
PROPOSED BYLAW NO. 1647K
6:00 PM, June 27th, 2023
Town of Cardston Council Chambers
PURSUANT to sections 230, 606, and 692 of the Municipal Government Act, Revised Statutes of Alberta 2000, Chapter M-26, the Council of the Town of Cardston in the Province of Alberta hereby gives notice of its intention to consider proposed Bylaw No. 1647C, being a bylaw to amend Bylaw No. 1647, being the municipal land use bylaw.
WHEREAS, the municipal council wishes to amend the Land Use Bylaw to allow Class A Liquor Licences as a discretionary use in the C1 (Central Commercial), C2 (Drive-in/Highway Commercial), and I2 (Light Industrial) land use districts, and Class B Liquor Licenses as a discretionary use in the RO (Recreation & Open Space) land use district.
THEREFORE, TAKE NOTICE THAT a public hearing to consider the proposed Bylaw No. 1647K will be held in the Town of Cardston Council Chambers at 6:00 PM on June 27th, 2023.
AND FURTHER TAKE NOTICE that anyone wishing to make a presentation regarding the proposed bylaw should contact the Municipal Administrator no later than 12:00 PM on June 23rd, 2023.  Both written and verbal presentations may be given at the public hearing.
A copy of the proposed bylaw may be inspected at the Town of Cardston municipal office during normal business hours.
DATED at the Town of Cardston in the Province of Alberta this 13th day ofJune, 2023.
                                                                                          Jeff Shaw
                                                                                          Chief Administrative Officer
                                                                                          Town of Cardston
                                                                                          Box 280
                                                                                          Cardston, Alberta   T0K 0K0