View All News
Lions Club Secures CFEP Grant for New Redford Playground
September 19 2023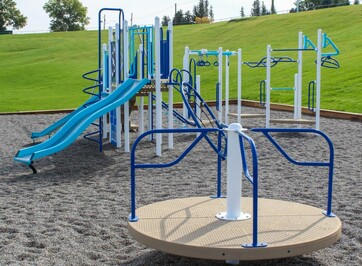 New playground equipment was installed at Redford Park earlier this year. The funding for this park was secured by the Cardston Lions Club's successful application for the Community Facility Enhancement Program (CFEP), which contributed $41,345.00 towards the project total of $82,690.64. CFEP grant funding provides financial assistance to acquire, build, purchase, repair, renovate, upgrade or expand sports, recreational, cultural or other related public-use community facilities.
CFEP outcomes are to:
enhance the lifespan and support the creation of public-use community facilities
stimulate economic activity across the province
The Minister of Culture, Jason Luan had this to say about the project: 
"As Minister of Culture, I am extremely honoured to support the work of non-profit organizations that aim to foster healthy, vibrant communities across Alberta. The Government of Alberta is proud to support organizations that improve the quality of life in our communities." Jason Luan - Minister of Culture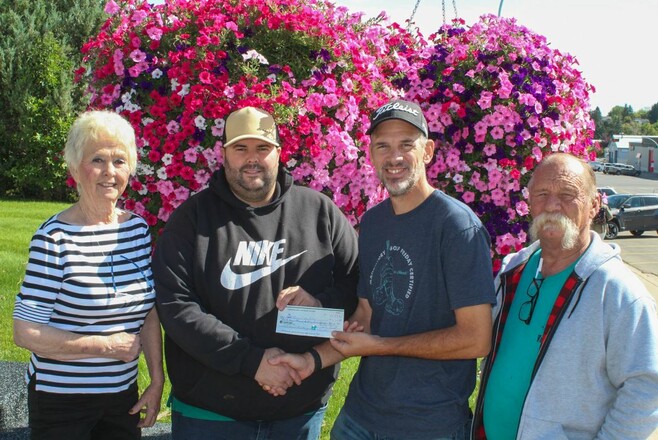 Lions Club members Zenieth Gaynor, Tobias Terrill, and Robert Stewart present Cllr. Jared Kenly on behalf of the Town of Cardston with a cheque for $41,345.00 for the new playground equipment at Redford Park.