View All News
NOTICE: Level 1 Water Rationing in Effect August 16, 2023
August 16 2023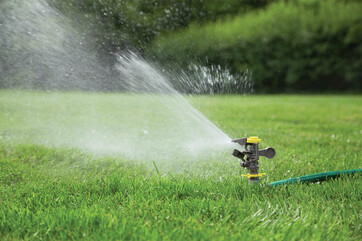 In response to low water levels in the St. Mary River and the Lee Creek, the Town of Cardston will be enacting water restrictions. Effective immediately, and according to bylaw #1637, Level 1 Water Rationing is in effect. Please note, that Level 1 is simply asking residents to be cautious and conservative with water use. We ask that you carefully consider the watering of lawns and gardens, and reduce water use where you can.
Also effective immediately, the Town will be stopping watering or slowing the watering of many of the parks and green spaces. Expect playgrounds and ball fields to be a little dryer than they have been this season.
While not decided yet, we may also close the spray park sometime next week for the season, or until conditions improve.
To summarize, Level 1 Water Rationing is now in place in the Town of Cardston and for all County users that are on Town water. This means that we simply ask everyone to be careful and conservative with water use.
If there is no rain in the future, then we will proceed to further steps with mandatory restrictions.
Please phone the Town office at 403-653-3366 if you have any questions.