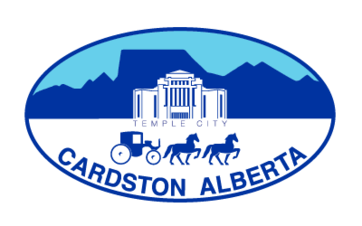 Feb 8, 2023
Dear citizens,                                                                                                                                                           
This past Council Committee of the Whole Meeting  (Feb 7, 2023) saw the reintroduction of an amendment to the Land Use Bylaw regarding prohibition. As a follow-up to  Mr. Negrich's  presentation to Council,  a motion was put forward for Administration to draft a land-use bylaw amendment regarding restricted alcohol licencing in town (Licences A and B). 
The vote of Council to introduce an amendment to the land use by-law  has some important ramifications for the citizens that need some clarifications.
The bylaw amendment will require 3 successful readings before becoming law.
If first reading passes, the Bylaw Amendment  will allow for a consultation process to take place. Over the past weeks, and after much discussions, Council has verbally agreed that the consultation process  will at least include information sessions, a plebiscite, and a mandatory public hearing prior to second reading.
Please note that a vote in favour of first reading by individual members of Council does not mean that the Councillor is in favor, or against prohibition.  It simply reflects the fact that, collectively, Council voted in favor of the by-law amendment as a legal framework and that individual members of Council support seeking the public input regarding dispensing alcohol in restaurants (Licence A) and recreational facilities (Licence B) to guide their decision making process and voting on second reading and Third reading.
Council has verbally agreed that, prior to the mandated public hearing and the second reading, information sessions will take place to address the content of the land use by-law amendment and its limitations, the AGLC process to acquiring a licence and other related consultation processes and local decision making.
Council has also agreed that a plebiscite will take place after the information sessions and before the public hearing (the date is not fixed as of now). If first reading passes, Council would want the plebiscite as soon as feasible. In such eventuality, Council will  need to decide in an upcoming Council Meeting the many details/points of interests regarding the plebiscite.
Please stay posted and know that we take this matter very seriously and will do our best  as Council to represent the will of the public we serve.
Always at your service,
Mayor Maggie Kronen