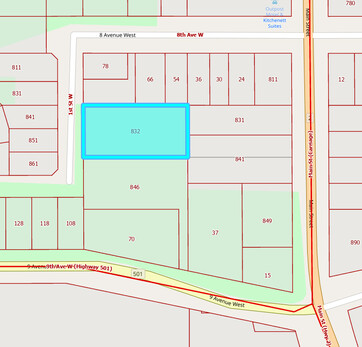 Large Lot Residential (R3)
The Town of Cardston is accepting bids to purchase the following parcel of land:
Please read the details below to place a bid. 
CIVIC ADDRESS
LEGAL
LOT SIZE
ASSESSED VALUE
SERVICES AVAILABLE
ZONING
832 1 Street West
Lot 6, Block 3, Plan 2247 G
139.73 X 280.9
$79,730.00
Sanitary Sewer, Water, Electric
R3 - Large Lot Res.

The purchaser must commence construction of an approved building within one (1) year of the date of the lot purchase and complete construction within two (2) years.

Further information can be obtained at the Town Office at 67 3rd Avenue West during regular office hours,

Monday through Friday 8:30 a.m. to 4:30 p.m.

Please submit sealed bids including a $1,000.00 deposit

by

12:00 noon, Friday, February 12, 2021

to

Jeff Shaw

Chief Administrative Officer

Town of Cardston

67 3rd Avenue West

Box 280, Cardston, AB  TOK OKO

Phone:  (403) 653-3366

The highest tender is not necessarily accepted.