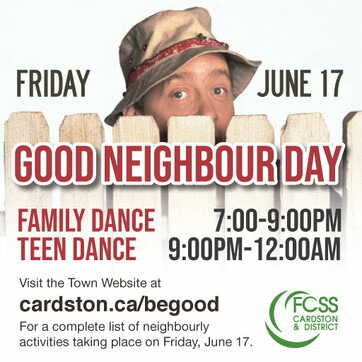 It's Good Neighbour Day in Cardston on Friday, June 17th!
Cardston and District FCSS is organizing activities throughout the day and during the week to celebrate being a "Good Neighbour" in Cardston. Visit for http://www.cardstondistrictfcss.com/good-neighbour-2022 details.
Play our "Good Neighbour Bingo" this week to enter to win a $50.00 gift card to one of our local restaurants.  Download the Bingo Card or pick one up at the Town Office today.