View All News
EMPLOYMENT OPPORTUNITY: Assistant Administrator
September 12 2023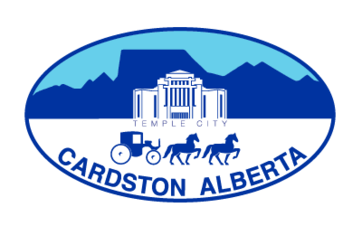 Position: Assistant Administrator
Location: Town of Cardston, Alberta
Type: Full-time Permanent
Closing Date: September 29, 2023 at 4:30pm
About Us:
The Town of Cardston, located in Southern Alberta, is renowned for its rich history and strong community bonds. Committed to excellence in municipal services and dedicated to the well-being of our residents, we are excited to invite a motivated and dynamic individual to join our team as an Assistant Administrator.
Position Summary:
As the Assistant Administrator, you will be an essential part of our administrative team, supporting the Chief Administrative Officer (CAO) in managing the efficient operation of the Town of Cardston. This multifaceted role encompasses various administrative, managerial, and strategic responsibilities vital to our municipal government's success. Collaboration with different departments and stakeholders will be key to driving our town's vision forward.
Key Responsibilities:
Administrative Support: Facilitate the CAO's work by managing correspondence, scheduling meetings, and preparing essential reports.
Policy Development: Assist in shaping and implementing municipal policies and procedures, ensuring alignment with relevant legislation.
Budget and Financial Management: Contribute to the budgeting process, monitor financial performance, and provide cost-saving recommendations.
Human Resources: Oversee HR functions, including recruitment, training, and fostering positive employee relations.
Project Management: Lead special projects and initiatives, conducting research, planning, and seamless coordination.
Interdepartmental Coordination: Collaborate with department heads to streamline operations, enhance efficiency, and facilitate cross-departmental communication.
Public Engagement: Connect with the community, gathering feedback, addressing concerns, and promoting transparency in decision-making.
Legislation and Regulation Compliance: Stay informed about municipal laws and regulations, ensuring our town's compliance.
Emergency Management: Play a role in emergency planning and response as necessary.
Other Duties: Undertake additional tasks assigned by the CAO to advance the overall success of the Town of Cardston.
Qualifications:
Bachelor's degree in Public Administration, Business Administration, or related field as asset.
Minimum 5 years of experience in municipal government or business management, with at least 2 years in a supervisory or managerial capacity.
Strong understanding of municipal governance, policies, and procedures.
Exceptional communication, leadership, and interpersonal skills.
Proficiency in Microsoft Office Suite and other relevant software.
Collaborative team player.
Knowledge of Alberta municipal legislation and regulations an asset.
A CPA (Certified Public Accountant) or equivalent accounting designation an asset.
How to Apply:
Interested candidates are invited to submit a cover letter and resume to Jeff Shaw at jeff@cardston.ca. Please use "Assistant Administrator Application" in the email subject line.
Alternatively, you may drop off your cover letter and resume in person at the Town of Cardston, located at 67, 3rd Avenue West. Only shortlisted candidates will be contacted for interviews.
Please note that the closing date and time for this application is September 29, 2023 at 4:30pm.
Join the Town of Cardston and be part of our journey to make a lasting impact on our community. We are an equal opportunity employer, welcoming applicants from diverse backgrounds and experiences. Thank you for considering this exciting opportunity with us.