View All News
***Emergency has ended*** CIVIC EMERGENCY - CURRENT INFORMATION.
August 28 2023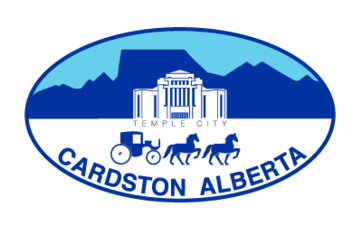 *** The emergency situation has ended.
1:22 AM

The situation has been contained, everyone may return to their homes.

12:41 PM 
ATCO Gas has assessed the situation and are confident they can contain the leak.
11:58 PM
Utility crews have arrived on site and are actively assessing the situation and determining the best course of action. 
The Town of Cardston electrical crew has started de-energizing sections of the electrical grid in the affected area as a precaution.
11:37 PM
The Town of Cardston has issued a Civic Alert: https://www.alberta.ca/alberta-emergency-alert.aspx

There is a dangerous gas leak on 5th Ave Between 4th and 5th St in the Town of Cardston. Everyone within 330 meters of the area is being ordered to evacuate immediately. A dangerous gas leak has ocured. Emergency Services are controlling the scene until utility workers can arrive and control the leak. Everyone in the affected area should proceed to the reception center at the West Stake Center immediately at 846 first avenue west. Proceed with Caution, avoid the affected area.
There is a civic emergency in progress. Updates will be made on this page as new information is recieved.