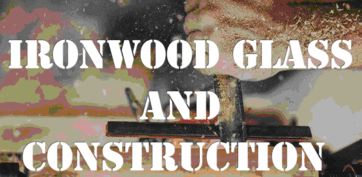 Congratulations to this week's featured business, Ironwood Glass and Construction!
Address: 111 - 3rd St. W
Phone: 403-653-3043
We are a small but mighty company, one that began with a dream to start a family business and to work passionately in building community through quality work. Ironwood Glass and Construction connects with clients to discuss conceptualized projects to then build dreams into reality. Our reliance on satisfaction has earned us loyal clients and more-than-happy customers. The work we take on surpasses expectations and sets the benchmark for competitors.