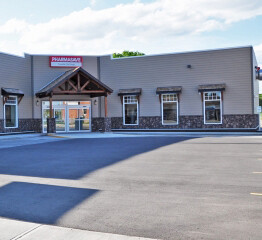 Congratulations to this week's featured business, Temple City Drugs 1982 Ltd.!
Address: 71 - 2 Ave. W.
Phone: 403-653-4466
Welcome to Cardston Pharmasave!
We're a family-owned since 1982, and look forward to serving you in a small-town way, but with big expectations. We have a large selection of all the things you'll need – from Vitamins and Supplements to Prescriptions, Cosmetics, Gifts, and much, much more. Take a moment to view our many online health-related resources, especially made for you.
We look forward to seeing you…
The friendly Team at Cardston Pharmasave.