View All News
Employment Opportunity: Full Time Temporary Facility Custodian
May 4 2023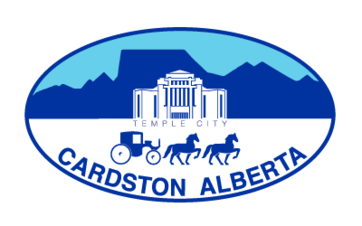 Town of Cardston Employment Opportunity
Full Time Temporary Facility Custodian
The Town of Cardston is seeking a motivated and flexible individual to fill the position of a Full-Time Facility Custodian on a temporary basis. This position is covering a leave of absence and the length of employment will be a minimum of 6 months with the possibility for extension.
This position is to be 40 hours per week, with the intended work schedule of 7 am to 3:30 pm.  The Facility Custodian is mainly responsible for the overall cleanliness and maintenance of the Civic Centre but may also maintain and clean other Town Buildings as required. The Facility Custodian prepares the Civic Centre for different rentals and may be required to assist with evening set up/take down of equipment. The Facility Custodian must be attentive to safe work practices and be diligent in operating equipment safely.
Key Responsibilities
Daily cleaning and maintenance of the Civic Centre
Making needed repairs/upgrades to the building as required
Maintaining and restocking the Civic Centre kitchen as required
Operating the elevator lift and scissor lift as required
Cleaning off sidewalks of snow and other debris
Keeping the lawns and property around the Civic Centre free from debris
Weeding of flower beds around the building
Sanding/refinishing of the Gym floor as needed
Monthly safety inspections
Qualifications
Basic knowledge of plumbing and electrical repairs.
Construction experience is an asset
Ability to work independently
Previous custodial experience is an asset.
Knowledge of lighting and sound equipment is an asset.
High School diploma
Class 5 driver's license
To apply, please submit a resume and cover letter in confidence to Jill Heninger, Director of Corporate Services. Applications will be received until the position is filled.
Mail:

 

PO Box 280

Cardston, Alberta T0K 0K0

Email:

jill@cardston.ca

Fax:

(403) 653-2499

In Person:

67 3rd Ave West

Cardston, Alberta T0K 0K0
We thank all applicants for their interest. Only individuals selected for interviews will be contacted.