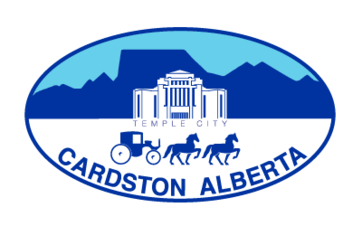 Summer Employment 2023
The Town of Cardston is inviting applications for its summer job openings. For a complete job description and list of required qualifications for each of the following positions, please check our Employment Opportunities page, or inquire at the Town Office at 67 - 3 Ave. W. between 9:00 AM and 4:30 PM, Monday through Friday.
Available positions include seasonal positions, post-secondary positions, and high school positions. Please note that start dates range from March 29th to May 1nd for most positions other than Museum Interpreters, which will start mid-June and Pool Lifeguard/Instructors & Waterslide Attendant which will start mid-May.
Electrical Utility Person
Starting Date
                May 1, 2023 or earlier if required
Duties
Work with infrastructure of the Town electrical distribution system;
Assist with electrical line installations;
Assist with electrical replacement & repairs;
Assist with construction projects as directed;
Other related work as required.
Qualifications
Possess good public relation and communication skills;
Ability to work with the minimum amount of supervision;
Be mechanically inclined;
Demonstrate initiative regarding project priorities;
Be able to take direction from those supervising the program;
Must possess a minimum of a current class 5 with Q endorsement or higher driver's license;
Must have taken and passed the Pre-employment Powerline Technician course.
Safety
Must wear safety footwear, eye wear and FR clothing at all times;
Must adhere to the Town of Cardston Safety Policies.
Hours
40 hours per week, weather permitting.
Application Deadline
April 14, 2023
Send Cover Letter & Resume to:
Lennard Nichols
Electrical Foreman
Town of Cardston
PO Box 280
Cardston, AB T0K 0K0
lennard@cardston.ca