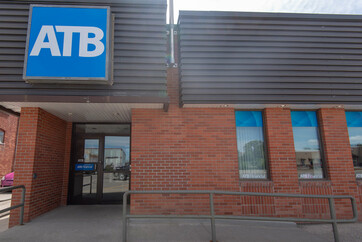 Congratulations to this week's featured business, ATB Financial!
Address: 24 - 2 Ave. W.
Phone: 653-3394
At ATB Financial, we put people first. We've been doing it for more than 80 years. In that time, we've grown and changed from one small Treasury Branch to become the largest Alberta-based financial institution, with assets of nearly $55.6 billion. Along the way, we've transformed people's understanding of what banking can–and should–make possible. And we're just getting started.
Today, ATB's more than 5,000 team members love to deliver exceptional experiences to nearly 800,000 clients through our many branches and agencies, our 24-hour Client Care Centre, four entrepreneur centres, and our digital banking options. Everything we do is focused on how we can serve Albertans—from providing expert advice and supporting entrepreneurs to helping Albertans buy a home and grow their wealth. We're invested in their success because it's our success too.