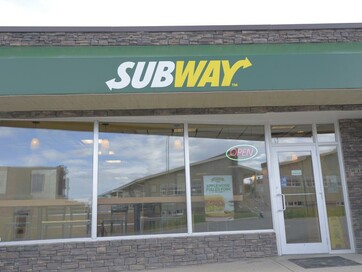 Congratulations to this week's featured business, Tridev Restraurant Corp. O/A Subway!
Address: 20 - 3 Ave. W.
Phone: 653-1585
Your local Cardston Subway® Restaurant, located at 20 3rd Ave W, brings delicious ingredients and mouth-watering flavors in billions of sandwich, salad and wrap combinations to you. An alternative to traditional fast food, we offer freshly cut veggies, toppings, protein and freshly-baked bread to create the perfect meal with freshly baked cookies all at a great value! All Subway® Restaurants are independently owned and operated by business owners who employ talented Sandwich Artists™ that are ready to take your order in person, online, in our Subway® app, or for delivery.