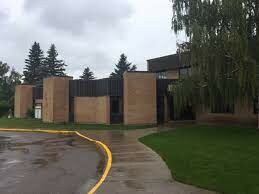 Posted on behalf of Cardston Community Health:
Those who got an Astra Zeneca one dose, or are under cancer treatment, or are on biologics/monoclonal antibodies can get their booster dose (DOSE 3) beginning tomorrow, September 1st from 8:30 AM to 4:00 PM at the health unit in the provincial building.
Additional walk-ins will be available on the 8th, 15th, and 29th of September, and the 1st of October during the same hours.
These are walk-in's no appointments needed. We also have a clinic on September 21st from 9:00 - 11:45 AM.
We will schedule to do the Lodge, Villa  and Lee Crest residents as soon as we hear more. Or the residents can come to us if they are in a hurry, and it has been 5 months from their second dose (this does not apply to general public).
For more information please call the Health Unit - 403-653-5230