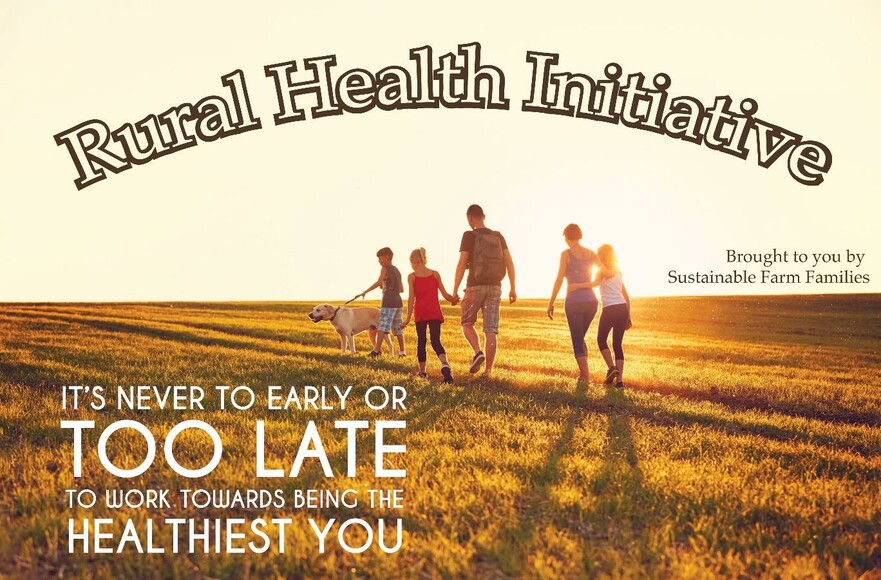 Town of Cardston Workshop - July 28th, 2021
Location: Cardston Senior Centre 260 1 St W, Cardston, AB T0K 0K0
Research into the state of rural health has identified several health and well-being disadvantages faced by rural people which negatively impact their quality of life. The Sustainable Farm Families Rural Health Initiative aims to remedy many of these disadvantages by providing rural Albertans who participate in this program with 3 annual, in-depth physical & mental health assessments. In addition to these health assessments, participants are educated about each aspect of the assessment to ensure they fully understand each of their measurements and know how to better manage their health and well-being. Those who participate in this program are only asked to commit 1 hour of their time each year over the course of the 3-year program.
The preventative approach used by the Sustainable Farm Families Rural Health Initiative takes seemingly healthy people living in rural communities and seeks to either uncover undiagnosed conditions or confirm their healthy status. Since 2014, the Farm Safety Centre has delivered over 135 SFF workshops to more than 1,300 participants across the province. Participant feedback from our external evaluations have identified that 97% of SFF participants felt the workshops were a good investment of their time and that 92% recommended the program to others.
What you can expect in your one-on-one personal health assessment with our Registered Nurses:
Blood Pressure
Muscle Mass
Blood Sugar
Cholesterol
Basal Metabolism
Diabetic Risk
Metabolic Age
Body Water Percentage
Triglyceride Levels
Visceral Fat
Bone Density
Oxygen Saturation
Body Mass Index
Mental Health Assessment
Eyesight
SFF workshops are currently being delivered in rural communities throughout Alberta. For more information about this program or to schedule a workshop for your community or organization please contact Keylan Kado. If you would like to register for an existing workshop in your community, please visit www.abfarmsafety.com.

Keylan Kado| Program Manager
Sustainable Farm FamiliesTM Alberta
programs@abfarmsafety.com
Office: (403) 752-4585 | Cell: (403) 330-3967