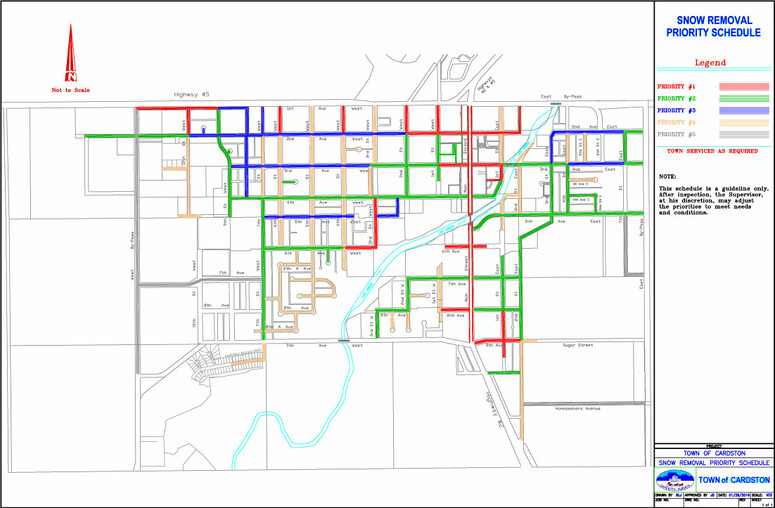 The Town of Cardston works to make our roads as safe as possible during the winter months, while conserving tax dollars. We have developed a map of priority routes that focuses on providing emergency personnel with access to key facilities, and opening up the main arteries of the the Town for access. 
Please be advised that routes listed as Priority Levels 1 and 2 may get plowed repeatedly before Priority levels 3, 4, and 5 if snow continues to fall.
Note: This schedule is a guideline only. After inspection, the Supervisor, at his discretion may adjust the priorities to meet needs and conditions.